Halloween is a great, fun event for your ESL students to get away from their textbooks. In this post, I have a fun game that will save you time and add to any lesson ideas that you have already planned.
Trick or treat is a very simple activity to set up and is always enjoyed by my students. I have prepared two versions of this game; one for young learners and another for teens.
3. Students pick a card from the box/bag. If they pick a treat, they get candy. If they get a trick card they have to answer a question or challenge to get a treat. The card is given to another student to ask the question and the answer to difficult questions are written on the card. There are a total of 9 treat cards and 18 trick cards.


More Halloween Activities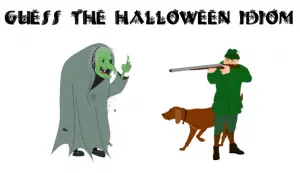 Did you enjoy this activity? Leave a comment below with your ideas, suggestions or comments.
---