This activity is based on a creativity test developed by psychologist
Ellis Paul Torrance.
Torrance created the Torrance Test of Creative Thinking (TTCT) which sought to test people's creativity and not just IQ.
Download and print the ESL creativity activity handout
: [gview file="https://eslkidsgames.com/wp-content/uploads/2015/02/Creativity-Test.pdf"] Students are given an image like the one shown in the picture below.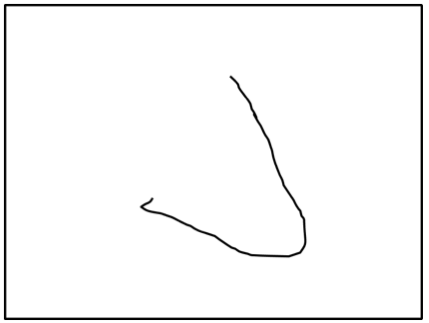 Students are then given one or two minutes to complete the picture and give it a title. After they have completed the task each student has to explain what they have drawn and the title. This is a simple activity that is sure to get your students thinking creatively. Here are some example of what others have created.
---