Halloween Family Fortunes Quiz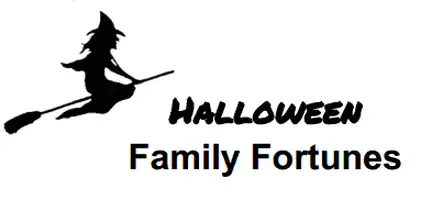 This activity is a Halloween version of Family Fortunes (Family Feud in America), the popular quiz show. Halloween Family fortunes quiz is a fun simple game to practice Halloween vocabulary with young learners, teens and even adult groups.
As in the original programme, people have been asked a number of questions. Their answers have been ranked 1 – 6. Students, in teams, must guess what they think the answers will be and  they are then awarded the points if they are correct.
Activity Time:  15 – 20 mins +


Materials required:
PowerPoint Presentation 
click here
Number of students:
2 +
Skills practiced: 
Listening, speaking and Vocabulary.
Level:
A2 +
Method:


1. 
Tell students the question. In their groups they guess what words are on the list. They are awarded the points if they are correct.
Find more Halloween activities here:


Halloween Trick or Treat
– Ideal for teens and young learners
Halloween Crossword for kids
– Review Halloween vocabulary with this fun interactive online game. Ideal for young learners and teens A1 – A2
Zombie Apocalypse
– Ideal for teens (Speaking and discussing opinion)
Halloween Board Game
– Practice Halloween vocabulary and speaking.
Halloween Idioms
– Ideal for teens and adults. (Vocabulary, speaking and discussing  meaning)
Halloween True or False
– Great for teens and adults (lower-intermediate +) (Vocabulary, speaking decision making)
Halloween Backdrop Videos Tool
– Got a projector in your classroom? Use this tool to bring some scary Halloween effects to your whiteboard or wall. From creepy hands to strange eyes this tool is sure to make Halloween more immersive in your classroom.
Interactive Halloween Memory Match (Young Learners)
– Match the Halloween words and practice vocabulary with your young learners.
Halloween Colouring Book
– Get your students colouring with this fun interactive colouring book.
---